Kris
Industry Mentor/ Owner
Meet Kris, our dynamic owner with over 15 years of experience in the hair industry. A precision cutting specialist and bald fade expert, Kris's commitment to excellence is unparalleled. He believes in highlighting your best features while creating a calming salon experience.
Mastering the Craft
Trained internationally with Sassoon, Bumble and Bumble, Kaizen, Joseph Dimaggio, and Allilon, Kris brings a world of expertise to the table. His skillset is a testament to his dedication and passion for hairdressing.
A New Direction: Mentorship and Education
While continuing his two-day-per-week client appointments, Kris is now channeling his passion into mentoring and education. His goal is to elevate the industry by training apprentices and advocating for curriculum improvements.
A Dual Approach to Excellence
Kris's commitment remains unwavering. With mentored appointments alongside apprentices, he's expanding the salon's horizons while ensuring top-notch service.
Embracing Quality
To uphold our commitment to quality amidst changes, a modest price adjustment has been introduced. This maintains the standard you're accustomed to, even as Kris divides his time between clients and education.
Join the Journey
Kris's journey into mentorship and education benefits apprentices and clients alike. For those preferring other stylists, we're happy to recommend skilled alternatives.
Booking and More
To experience Kris's expertise, check out his service menu below. For mentored appointments, call the salon at (905) 419-6632 to book with Harley and Kris.
Instagram
Jessica, Davines Visionary
The Custom Look Slayer!
For nearly a decade, Jessica has been slaying custom-tailored looks that leave her clients feeling fabulous. Her contagious passion for completing the total look sets her apart, and she constantly seeks to upgrade her service offerings through ongoing education.
Jessica's commitment to excellence is evident in her pursuit of knowledge and certification. She recently earned certifications in Hot Heads Hand Tied Extensions and the Cezanne Smoothing Treatment. These additional skills expand her repertoire and allow her to offer even more options for her clients.
Whether it's creating a stunning hairstyle or providing transformative treatments, Jessica's dedication to her craft shines through in every service she provides. Her expertise and commitment to delivering personalized looks make her an invaluable asset to our team.
Instagram
Angie, Davines Visionary
The Artistic Hair Maven!
With a genuine passion for the artistry of hair, Angie has immersed herself in the industry for the past five years. Growing up with curly hair sparked her keen interest in curly cutting, allowing her to become a well-rounded stylist. She specializes in creating stunning lived-in blondes that are in high demand.
Angie's commitment to continuous growth is unwavering. She has sought education from renowned stylists like Joseph DiMaggio and Kaizen, both locally and internationally. Her thirst for knowledge and expanding her skill set knows no bounds.
Due to her exceptional talent and dedication, Angie is highly sought after. We recommend booking ahead to secure your appointment and experience her expertise firsthand. Her clients trust her skills and rely on her for amazing hair transformations.
Instagram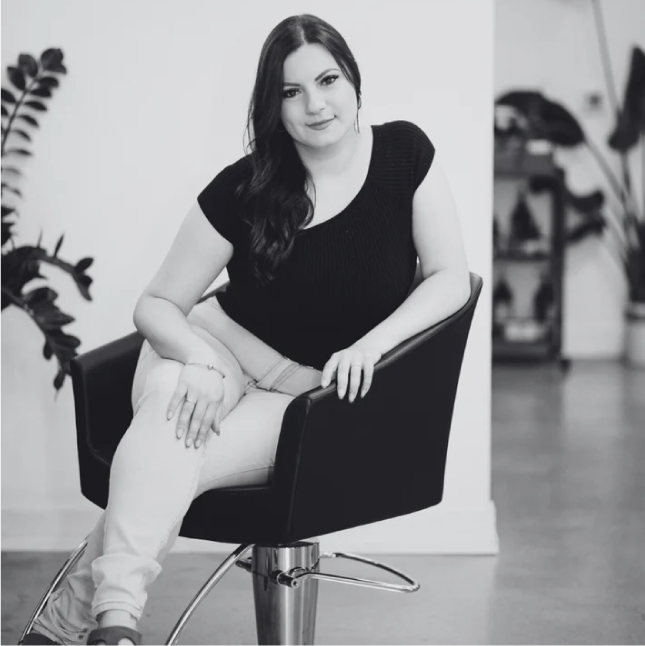 Jola
We're thrilled to announce that Jola will be joining our Senior team as a hairstylist at the end of July. With la is an incredibly talented and experienced hairstylist with a strong passion for her craft. Her exceptional precision cutting and coloring skills, coupled with her training from the renowned Allilon team, have further elevated her expertise in the industry. It's evident that she pays meticulous attention to detail and is dedicated to providing outstanding results that cater to the individual preferences and needs of each client.
Jola's commitment to staying updated with the latest trends and techniques showcases her dedication to continuous improvement and ensuring that clients receive the most current and stylish looks. Her willingness to learn and grow allows her to adapt to the diverse requirements of the clientele.
Beyond her technical prowess, Jola's friendly and communicative nature creates a warm and inviting atmosphere for customers, making their salon experience comfortable and enjoyable. Her personalized approach to hairstyling, combined with her excellent customer service, promises an exceptional visit for anyone who sits in her chair.
Daniella, Eufora Team Trainer
The Creative Maven!
Daniella joined our team in 2023, and she brings an explosion of color and a keen eye for finishing touches. With over 5 years of industry experience, Daniella has honed her skills through a series of cutting-edge training programs, including specialized classes with renowned artists from Davines and other industry leaders.
Client consultations are where Daniella truly shines. Her meticulous approach ensures that every client's needs are met, and she goes above and beyond to create personalized looks that leave a lasting impression. Whether it's a vibrant and daring fashion color or a sophisticated and elegant style, Daniella knows just how to bring her clients' visions to life.
Her passion for color knows no bounds. Daniella is known for her expertise in vivid and fashion-forward shades, fearlessly pushing the boundaries of what's possible. Her creativity knows no limits, and she takes great delight in transforming hair into living works of art.
But Daniella's talents don't stop there. She is a well-rounded stylist who excels in all areas of her craft. From precise cutting techniques to expert color blending, Daniella's skills are unmatched. Her attention to detail ensures that every aspect of the styling process is flawlessly executed.
Instagram
Kayli
The Hustling Stylist!
After graduating in early 2022 from hair school, she was awarded the prestigious title of Student of the Year. Kayli's commitment to excellence and passion for hair shine through in her exceptional work.
When she's not in the salon attending to clients, you'll find Kayli at the education academy, dedicating her time to advancing her technical skills. Her drive to continuously improve and build her craft is truly inspiring.
Kayli has spent the past year honing her expertise and expanding her knowledge. Her dedication to her profession is evident in her remarkable growth and skill development.
Instagram
Harley
Our Styling Maven!
Harley graduated from the Art & Technique School of Hair in 2023 and joined our team the same year. With her exceptional skills and dedication, she has become an integral part of our salon.
Harley is known for her expertise in various areas, including blowouts, up-styling, and specialized treatments like Davines and Cezanne. Her passion for creating beautiful hair shines through in every client she works with.
As a recent graduate, Harley brings fresh techniques and a modern perspective to our team. Her commitment to excellence and attention to detail ensure that each client receives a personalized and exceptional experience.
Instagram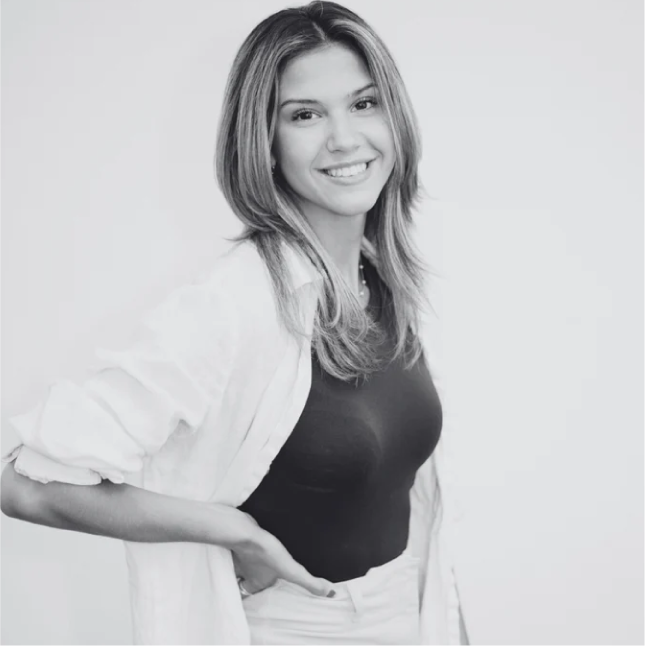 Emma
Apprentice
Emma, our rising star who became a part of our team in the spring of 2023. With a deep enthusiasm for creating captivating styling, Emma is currently honing her skills as an apprentice.
Optional button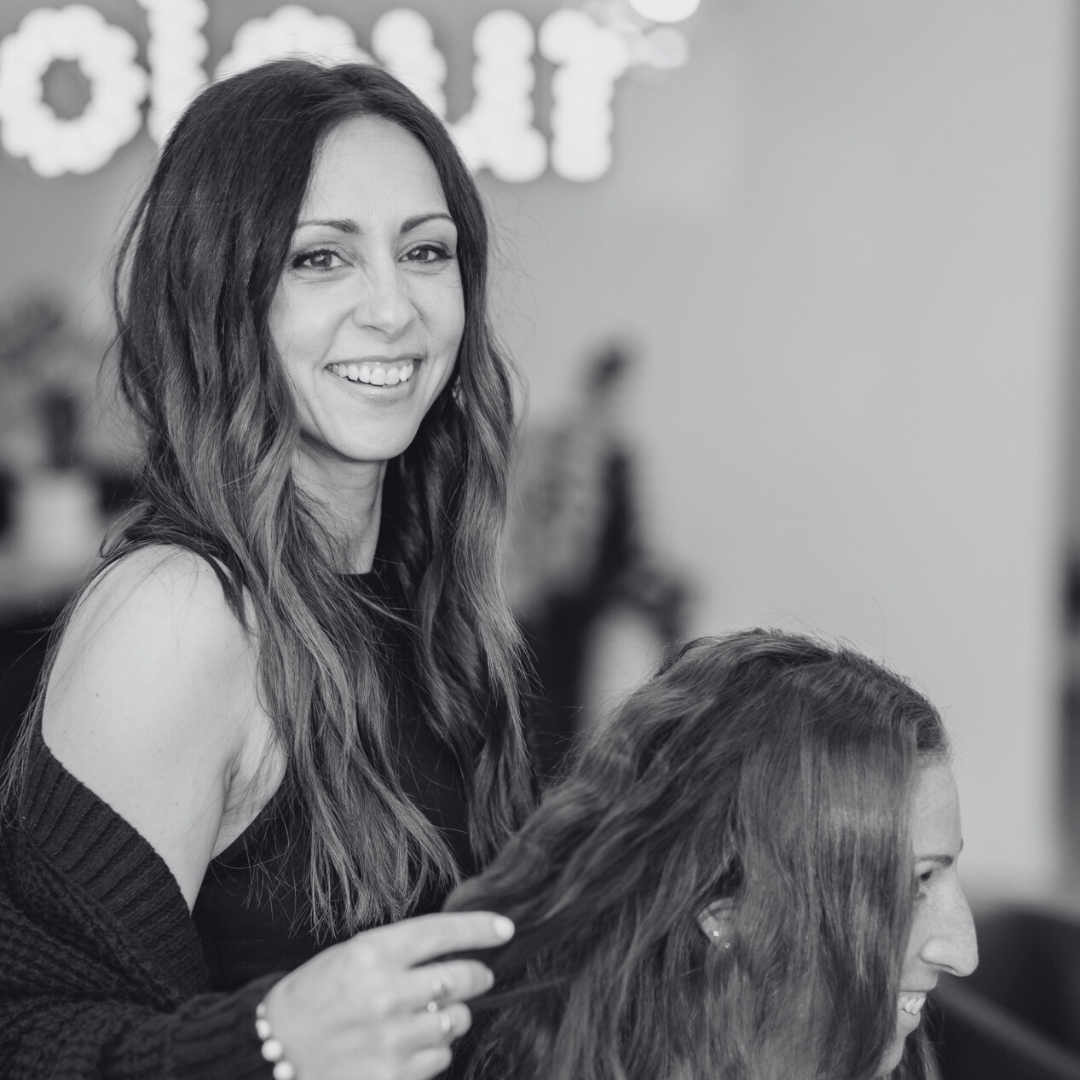 Sabrina
Heart of House - Client Experience Manager
Sabrina, our ultimate team champ! She's been rocking the hairstylist scene with us since 2011, and now she's jazzily transitioning to the head of the house. With Sabrina's flair for top-notch customer care, obsession with nitty-gritty details, and a contagious passion for our vibes, get ready to be pampered, thrilled, and wowed, dear guests
Chantelle, General Manager
The Guiding Force at Moda Salon!
Chantelle, our managing partner, is the driving force behind everything that happens at Moda Salon. With her finesse and expertise, she ensures that every aspect of our salon runs smoothly, resulting in the best possible experience for our clients.
From securing top talent to managing schedules and sourcing exciting new products, Chantelle's attention to detail and dedication are unparalleled. Her relentless pursuit of creativity and her ability to create a dynamic and inspiring salon environment set the stage for memorable experiences.
In addition to her managerial responsibilities, Chantelle launched modasalon.ca during the first lockdown in 2020. What started as a local venture has now expanded to serve clients across Canada and the USA. With a personal touch, she hand-packs every order, ensuring that each client receives the utmost care and attention.
Chantelle's vision and passion have propelled Moda Salon to new heights. She is committed to providing exceptional service and fostering a sense of inspiration in every aspect of our salon.
Instagram