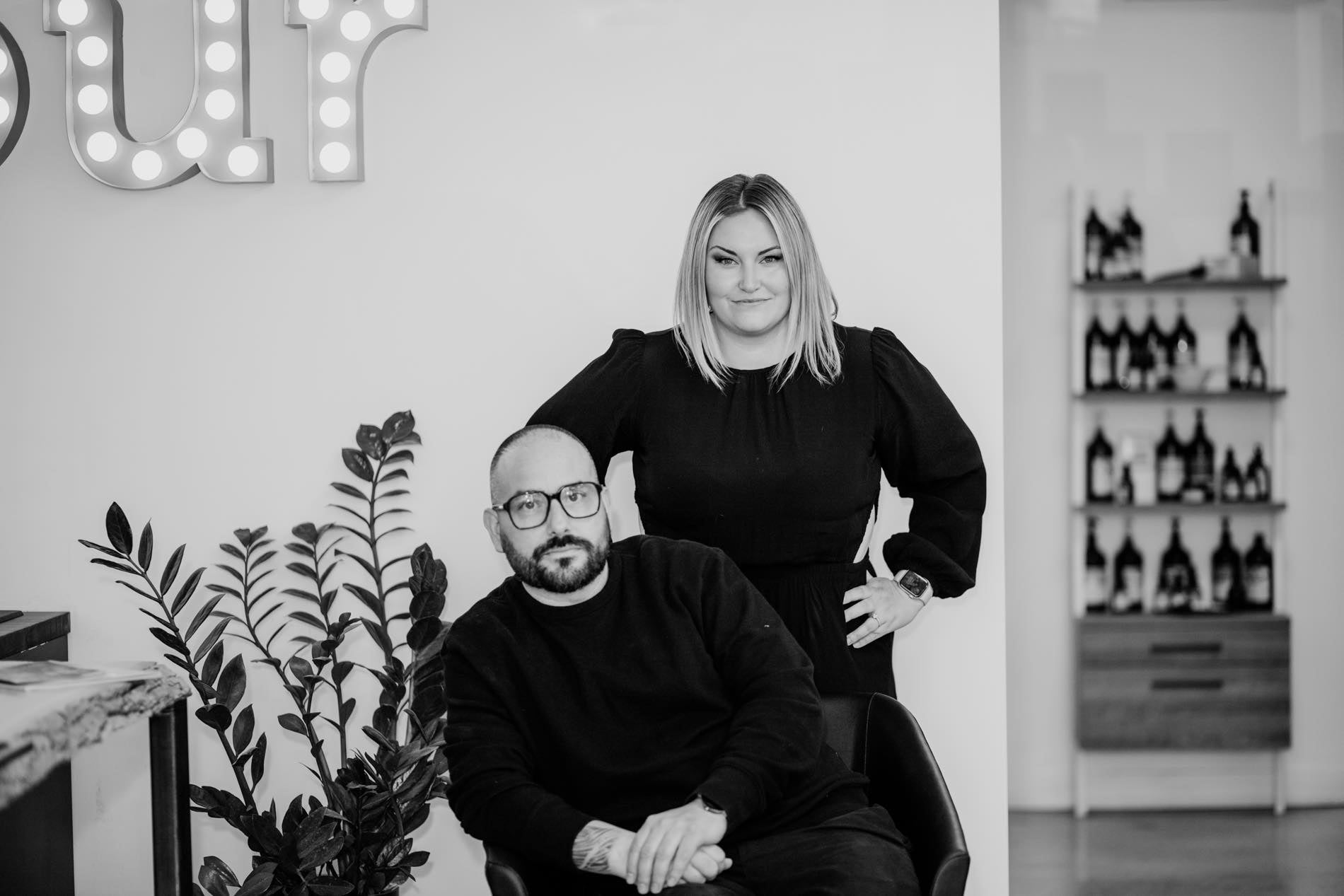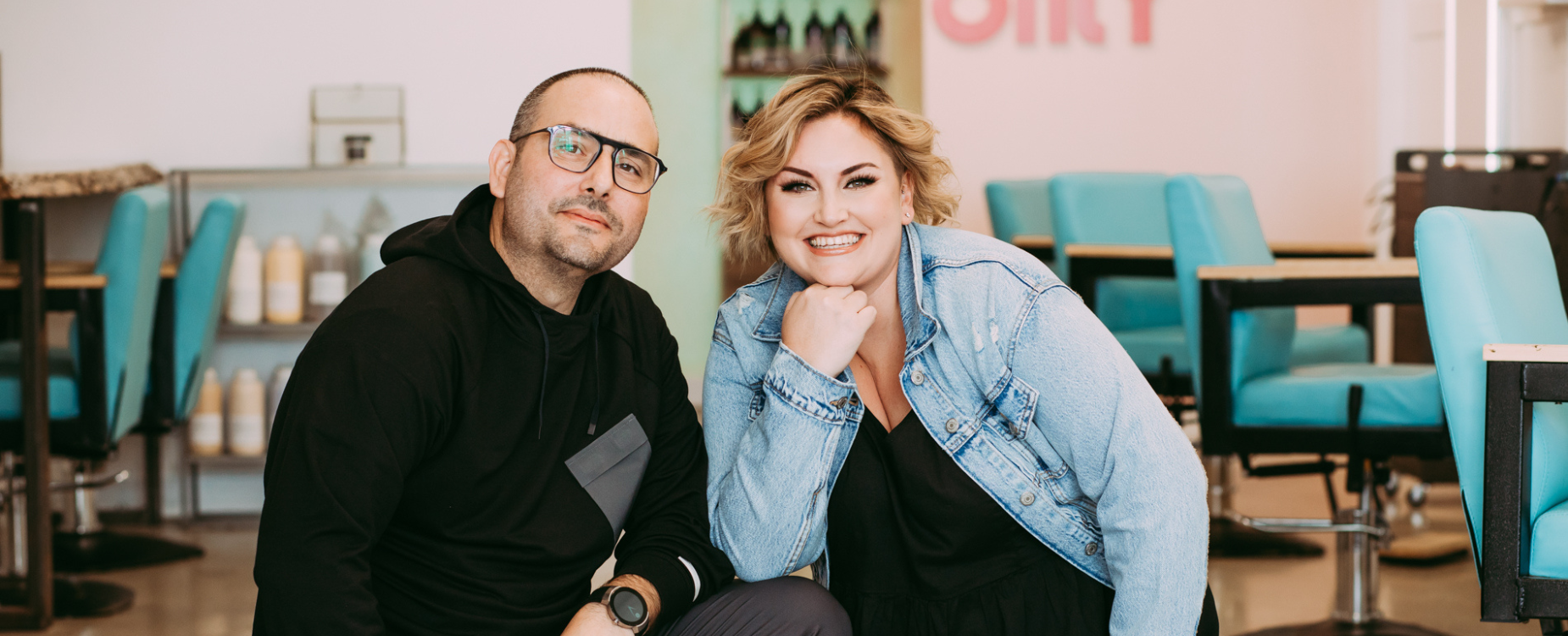 The Art of Hairdressing
We aim to elevate the craft of
hairdressing and empower our team to truly live their best lives - fueled by a career they are passionate about.
Meet the Donoghues
Sometimes one great haircut is all it takes to start you on the path of your dreams. Well, at least it did for the owners of Moda Salon, Kris, and Chantelle Donoghue. 
The couple founded Moda in 2010 to be more than a salon, but a welcoming place for the entire family to feel comfortable, at home, and most importantly, beautiful. What started as a crazy idea after a great haircut in Mexico quickly became reality as the young couple took a chance on their dreams and combined their skills (Chantelle, a recent business grad, and Kris, a dedicated stylist) to execute their vision of creating a positive salon atmosphere that would bring together a community in the name of great hair. 
As a lifelong resident of Courtice, Chantelle knew there would be no better place to achieve their vision and the two worked day and night to turn an empty salon into the Moda of their dreams before their grand opening in 2010. The salon opened its doors with a humble 3-person team that grew as quickly as its loyal clientele. Kris and Chantelle cultivated a team of educated and passionate staff by investing in continuous training and high-quality products that would bring results they knew their clients would love (and still do!).
As their home family grew, the Moda family also grew through a rebranding glow-up to help better represent the type of salon the Donoghues worked so hard to build. After their lease was up, Kris and Chantelle knew they wanted the opportunity to grow in a new direction, and make new memories even though Courtice had been home for them for so long. A new location opening in Bowmanville, in 2020 proved to throw a wrench in their plans.
Determined to continue to see Moda Salon through both good times and bad, Kris and Chantelle used the pandemic as an opportunity to step back from the business and look at the bigger picture for Moda and all of its family members. Most importantly they pivoted to adopt sister brand "Moda Salon Shop" as part of their business and tackle online retail to help bring salon-quality styling to homes across the country. Their team is passionate about keeping their Moda family looking & feeling their best, even in quarantine.  
In 2021 Kris and Chantelle are committed to continuing the growth of Moda's impact in Durham Region and beyond, while still maintaining their dedication to simplicity, detail, and family in all that they do. All of their staff and clients would agree that everyone who steps through their doors is part of the Moda family.
In 2022, They decided to expand our online store to the USA and become an internationally recognized brand. We have been accreted with being Top retailers with Davines, Sachajuan, Evo and Bumble and Bumble 
In 2023, Moda Salon and Shop took on a new look and feel. The recovery from the pandemic and the growth of the salon (we currently operate at 97% booked at all times) we realized it was time to focus on our international presence and our point of difference. 
The truth to this story is - We love how our services and products make clients feel. Our purpose is to do better every day - give our team a career they can be proud of and make the hairdressing industry a better place.