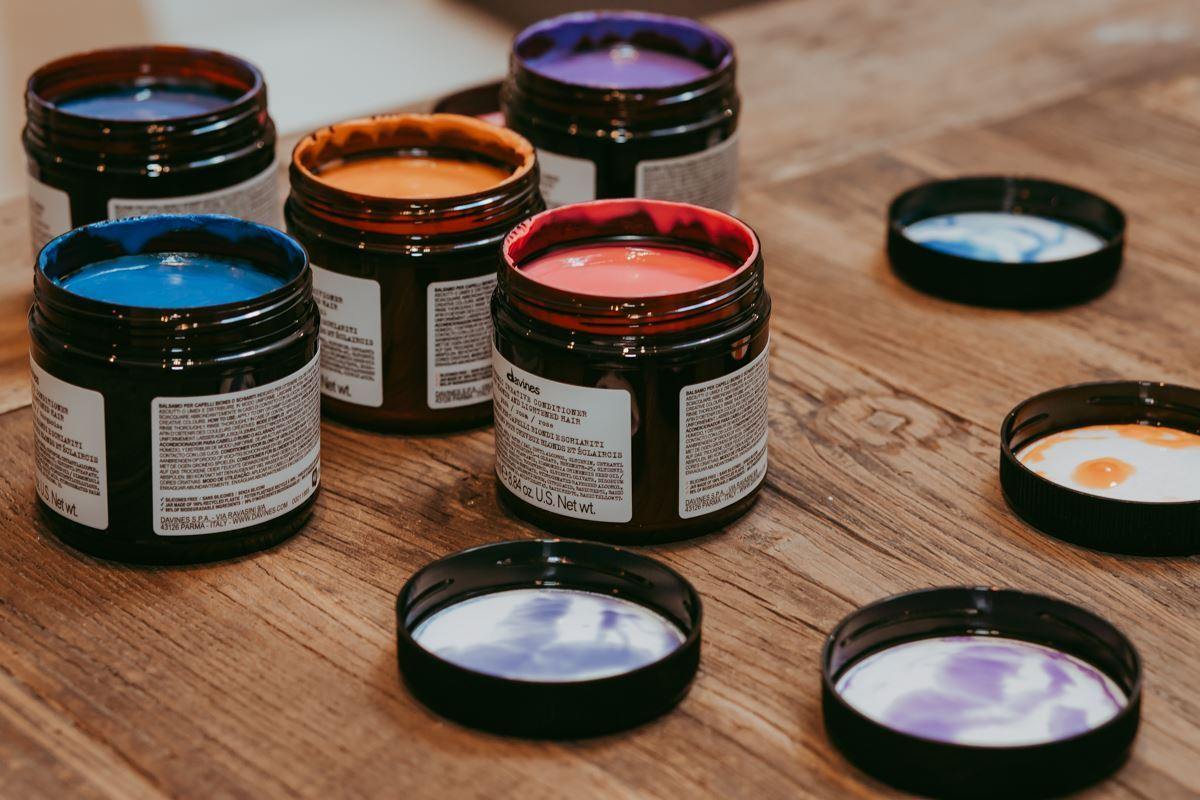 18 products
Alchemic is the Davines line designed to intensify and brighten colour on both natural and coloured hair, thanks to new, highly biodegradable and natural formulas, with a high concentration of pure pigments. Available in six colour ranges composed of a shampoo and a conditioner.
NATURALLY BEAUTIFUL COLOURS
Chromatically enhanced formulations and highly sustainable, free from silicones, sulfates and parabens to combine cosmetic excellence with the quality of carefully selected ingredients, respecting both man and the environment.
OUR INVITE TO EXPERIMENT
Alchemic gives free rein to experimentation without a permanent effect. The 6 tones can be mixed together or used separately as desired.
HAIR FULL OF REFLECTS
Alchemic is formulated to revive your natural colour, to preserve the intensity of the cosmetic colour or to counteract unwanted reflects, even on grey or salt & pepper or platinum blonde hair.
SUSTAINABLE PACKAGING
The Alchemic bottles and pots are made of recycled plastic for the lowest possible environmental impact.
In addition, the carbon dioxide emissions deriving from the production are offset through reforestation and woodland protection projects.