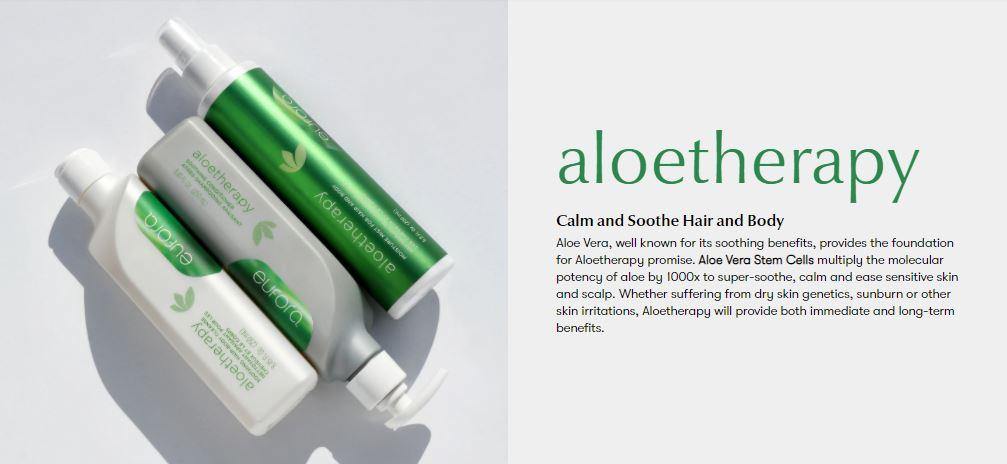 5 products
Calm and Soothe Hair and Body 
Aloe Vera, well known for its soothing benefits, provides the foundation for Aloetherapy promise. 
Aloe Vera Stem Cells
 multiply the molecular potency of aloe by 1000x to super-soothe, calm and ease sensitive skin and scalp. Whether suffering from dry skin genetics, sunburn or other skin irritations, Aloetherapy will provide both immediate and long-term benefits.