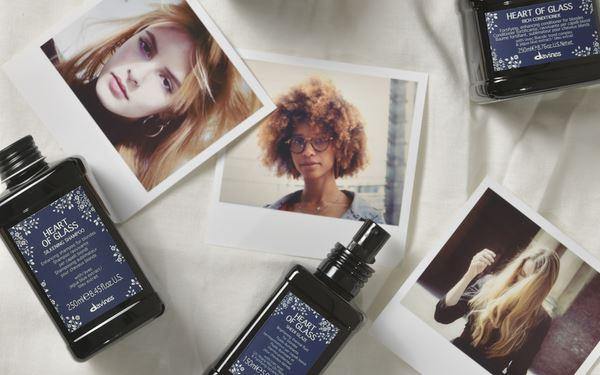 11 products
Blondes, it's time to meet our new powerhouse assortment: Heart of Glass. With this simple four-part regimen, maintaining the health and beauty of your blonde strands has never been easier.
Heart of Glass offers a complete hair routine with four products: shampoo, conditioner, treatment and an illuminating thermal-protective fluid.
All of the products in this line are designed to highlight the beauty of blonde hair. Never compromising on our vision of sustainable beauty, the assortment is also produced with energy entirely from renewable sources. All of the products are carbon neutral, and the bottles are made with post-consumer recycled plastic.